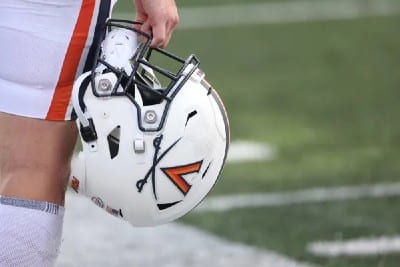 UVA football coach Tony Elliott asked his team how many were in the Carrier Dome — now the JMA Wireless Dome, but the Carrier Dome anyway — and didn't see many hands go up.
"I think it would be important to get them there, kind of learn from Illinois," said Elliott, whose team got waxed, 24-3, in its opener at Illinois in week two.
The Carrier Dome is a unique environment in terms of how noise is collected in a domed environment.
"They do a great job, no matter the size of the crowd," Elliott told reporters at his weekly press conference Tuesday. "They find a way to make it loud. In my experience, these guys always play hard at home. You have to go in and you have to take it from them.'
And so the week's schedule will have Virginia coming to Syracuse for a walk-through to allow UVA players to "come in, see, see the locker room, walk the field, see the new ceiling that they've put up, for the guys that are going to catch balls in the lights," — Elliott said.
"We'll be there early for sure," Elliott said.
Acquaintance with Ana, Beck
Former UVA offensive coordinator Robert Anaye and QB coach Jason Beck are now at Syracuse and doing well.
Syracuse, picked to finish last in the ACC Atlantic Division in the preseason, is off to a 3-0 start and is averaging 408.3 yards and 37 points per game this season.
"I don't know the previous coaching staff because Coach Anae wasn't really here when I came. I think he was back in Hawaii when I was here. "I've been seeing coach Beck, but we haven't had much time together," Elliott said.
"Good coaches, they're going to do what their personnel allows them to do, and when you have a running back, I think he was close to 2,000 yards or something like that last year, he had a great season. He's a really, really good player, and then there's (Garrett) Schrader, who's a big athlete who can handle the ball," Elliott said.
"Good coaches will play to their personnel and they will play to the strengths of their personnel. They did a good job scoring points. Last game it took a while, but in the fourth quarter they came alive, made some big plays, but that quarterback is a problem. You could see them trying to throw the ball, but they also tell him if he's not there, if you don't like your reads, then you pull him down and run, and it takes three or four guys to do that. put him down."
How much could Armstrong wish he had gone with them?
As much as Brennan Armstrong flourished under Anaye and Beck last year, throwing for 4,449 yards and 31 TDs and a 156.4 passer rating, he struggled this season under Elliott and new offensive coordinator Des Kitching, passing for 710 yards, two TDs. and a 108.3 rating through three games in 2022.
Elliott was asked Tuesday what he learned about Anaye and Beck from his offseason analysis of his new team.
Here's what made the Anae/Beck system work at UVA and what makes the Elliott/Kitchings system different that Armstrong and his offensive teammates struggled to understand.
"They were incredibly creative and engaged their staff. They had a different approach. That's just my perspective and I don't know it for sure, but it was more just going to play," Elliott said. "We're going to focus more on the playmaking aspect, where my approach deviates more from timing, play design, the progression of reads, the balance of the offense. So they did a great job with what they did. They found a way. I think that helped Brennan because he was able to get into a rhythm where he used to throw the ball a lot, it's a little bit different here, and it's more — in the pros, you don't throw the ball every game, you have to be balanced. There will be times when you have to give it up. You have to control the game.
"I think it's a little bit like Brennan. He tries to make every play for us because he had so much freedom last year in the system and he was confident. Again, he's a playmaker, and here I want him to play the system and make the play he needs to make," Elliott said. "I had that conversation with him today and I said, hey, maybe it's a necessary play, throw the ball away. This is the best football match. You will never go bankrupt while making a profit. Chad Morris taught me this. You never go bankrupt making a profit, and sometimes the profit is hey, throw the ball away, don't fight, and you'll take a loss, and now you're behind the chains.'
For the record, an incomplete pass is not a "gain". It's not a loss, but it's not a "profit" either.
You can shave by losing money, but you won't get rich by throwing things away.
Logan Taylor was a nice find
Logan Taylor was a four-star recruit who only took the field on 19 special teams snaps as a true freshman.
The 300-pound, 6'6" has been on the field with 234 offensive snaps through three games this season and earned a season-best 80.4 grade from Pro Football Focus last week, allowing just one touchdown on 45 passing snaps.
His first Power 5 game in Week 2 at Illinois gave him a 45.7 PFF grade after giving up two sacks and six total tackles on 44 passing yards.
"He's a guy who hasn't played much so he's been thrown into the fire and now he's playing left and right back and maybe he can do that in the middle of the series. I thought what he did, I thought overall the line made progress just developing that cohesion, developing that timing," Elliott said.
Injury Updates: Antonio Clary and Billy Kemp IV
Safeties Antonio Clary and Billy Kemp IV were scratched in Week 3. Elliott said Kemp had been battling an undisclosed illness and was "practicing, doing well, and then he just got really dehydrated and had to go get some tests done."
"He's doing better now, but we're just being careful to make sure the most important thing for me is his overall health, and it's not a serious situation, but he needs to be released from the doctor and he won't be able to go to the doctor before tomorrow, so we won't drag it out, so I don't expect it to be cleared."
Clary is "day-to-day," Elliott said.
"He's dealing with the sting issue that you've seen in the game, and it's really just a matter of how fast the nerve responds and he has the right amount of power. So it might have been a game day decision, but it was there today. He ran around. He was in a green shirt, which means no contact, but I saw him in training, so obviously he feels better, so he will play in time."
The defense plays "more loosely" than the offense
Virginia's defense has been a revelation. After giving up 31.8 points and 466.0 yards per game in 2021, new defensive coordinator John Rudzinski's unit is holding opponents to 18.3 points and 349.3 yards per game through three games in 2022.
Two of those games are Richmond, an FCS program, and ODU, picked last in the Sun Belt.
Even so.
"Yeah, you see guys play a little more loose on that side of the ball than we do on offense," Elliott said. "I also think defensively, defensive football sounds the same as offensively, but a lot of it is also effort, getting to the football, finding a way to play, whereas offensively it's a lot more. 11 on one page, poetry in motion, guys working together. What you're seeing is you've got a couple of guys that are a little bit older leading the way, going in the right direction. Nick Jackson has been wonderful here for the last three weeks. I really encouraged him to be more vocal, so he's more vocal in his acting and his words. You see it."
Rudzinski's 3-4 stack is similar to the 3-3-5 that Bronco Mendenhall favored, but you can see the nuances of Rudzinski's approach in terms of physicality.
"The competition, all those guys that want to play, especially on the D-line, and you can drop some guys and then the backend, still forcing the backend guys, especially the cornerbacks, to play a little bit more physical. You see these guys, they trust what he's doing," Elliott said.