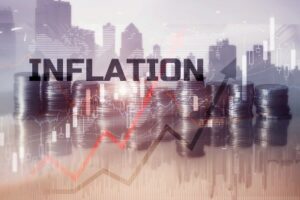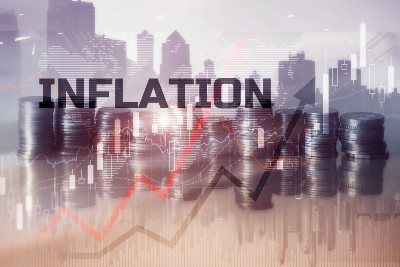 Let's talk about inflation. It's growing, and no one is happy about it, but America's small businesses will especially feel the impact.
"We see inflation affecting small businesses in four main ways," said Ben Johnston, chief operating officer of Kapitus. Headquartered in New York with operations in Arlington, Virginia, Kapitus is a multi-industry small business lender that provides $5,000 to $1 million in equity loans and operates in all 50 states.
Johnston said inflation affects employment. Labor shortages mean small businesses have to pay more to get employees.
The cost of goods is also affected by inflation with rising energy prices and supply chain issues. Obtaining and storing inventory can be a challenge for small businesses during times of high inflation.
The cost of rent or space is also affected, especially due to the hot real estate market in the US.
Finally, cost-of-capital inflation affects small businesses because the Federal Reserve raises interest rates, which increases the cost of financing.
According to Johnston, inflation does have a positive effect on small businesses. Raising wages is a challenge. "On the other hand, a strong labor market means that consumer spending remains strong," Johnston said. And less consumer spending can be an indicator of a recession. If small businesses can stay strong during this time, they will be able to continue to grow revenue, but they may see margins squeeze due to higher costs.
"I think there's a high chance that the economy is going to slow down right now," Johnston said. The question is whether there will be a recession in 2022 or next year. "My overall feeling is that the next nine to 12 months are going to be pretty volatile."
The federal government is trying to balance the response to high inflation in the US, but Johnston believes that uncertainty in the economy is likely to remain for some time.
He said small businesses offering goods or services should remain cautious about "customer tastes and willingness to pay for anything that might be considered extravagant" during an economic downturn.
It encourages small businesses to consider their product or service. Maybe provide a scaled down version of their product. At restaurants, reduce portion sizes and keep prices low, but offer a larger option for customers who want more.
"I think providing a simple, straightforward and very valuable option is likely to be a winner in many product sectors," Johnston said.
He said he had not heard of any layoffs in small businesses in the U.S., mostly at large technology companies that have been in the red for some time and overstaffed. Investors began to expect growth, so layoffs were a quick response to ensure growth.
"I have yet to see the service economy lay people off," Johnston said. However, most service businesses, especially restaurants, are still understaffed. He gave the example of being in Las Vegas last week for a business conference, and the hotel was so understaffed that there weren't enough employees to clean the rooms quickly enough.
Johnston said he advises small businesses to monitor cash flow and manage expenses to weather any interruptions in revenue or spikes in costs during tough economic times.
Kapitus sees restaurants addressing labor shortages by providing customers with QR codes to order from their smartphones for self-service or pickup. Restaurants are also changing menus to require less labor to prepare food, "but still give the customer an affordable option."
In construction, Johnston said Capitus is seeing businesses borrow money to buy materials in bulk, expecting costs to be higher down the road.
"We see a lot of creativity in people trying to deal with these problems," he said.