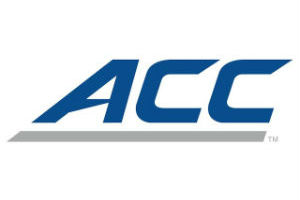 The worst-kept secret on Tobacco Road was that the ACC would be moving its headquarters from the conference's longtime home in Greensboro down I-85 to Charlotte.
Today it's finally official.
"The Board of Directors is pleased to have the conference headquarters join the Charlotte community and is excited about the long-term opportunities that will open," said ACC Board Chairman and Duke University President Vincent E. Price. "The board also recognizes and expresses our gratitude for the truly outstanding relationship with Greensboro over the past 70 years, and we appreciate the support of the state of North Carolina to keep the league office in the state. We are grateful to the city of Charlotte and look forward to a prosperous partnership."
Yes, yes.
The new headquarters will be located in downtown Charlotte as part of Legacy Union's Bank of America Tower.
The ACC press release noted the work of independent consultant Newmark, who based his recommendation to relocate to Charlotte on criteria including "location in the Eastern time zone, population with positive growth trends, population growth and diversity, access to a major hub airport with efficient access to and from all ACC member schools, the expected benefit to the overall ACC brand, potential synergies with existing and potential partners and financial considerations."
Charlotte happens to be the home of ESPNU and ESPN news and events, although the ACC Network, which is jointly operated by the conference and ESPN, operates out of Bristol, Conn., although there are some staff in Charlotte.
Charlotte is also home to the SEC Network. You have to wonder if the ACC network is expecting a move soon.
"Today is a transformational day for ACC and for our 15 world-class institutions. We sincerely appreciate the state of North Carolina for its commitment to keeping the conference headquarters in the state, and the leadership of Charlotte for their commitment and continued partnership," said ACC Commissioner Jim Phillips. "After a comprehensive, inclusive, and thoughtful process, the Board determined that Charlotte—an amazing and vibrant community—not only meets, but exceeds ACC's needs. Our new home will bring both known and unknown benefits to our student-athletes, member schools and conference office staff. The decision to move from Greensboro was a difficult one, and the entire city and its first-class representatives will always hold an incredibly special place in the ACC's history and legacy."