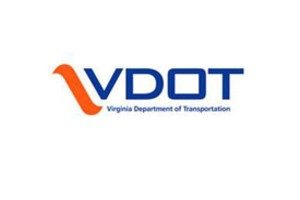 The Virginia Department of Transportation's Chatham Bridge and Shared Useway Redevelopment Project is a top 12 finalist in the America's Transportation Awards.
Sponsored by the American Association of State Transportation Officials, the competition allowed the Chatham Bridge project to advance from 80 nominees in 37 states. The project is also being considered for the Grand Prix and the People's Choice Award, voting for which continues until Friday, October 21.
The project received the highest award in the regional competition of the Southeast Association of State Road Transport Officials in the category "Quality of Life/Community Development".
"This recognition underscores the Youngkin administration's commitment to preserving and improving vital infrastructure for the benefit of all," Transportation Secretary W. Sheppard Miller III said in a news release. "From regional mega-projects to local improvements, we are committed to building a transportation system that promotes economic growth and improves the quality of life for the entire Commonwealth."
The $23.4 million project transformed the 80-year-old bridge, connecting it to the Stafford County Trail along River Road, which runs under the Chatham Bridge, according to a news release. Pedestrians and bicyclists now have seamless and safe access from Pratt Park in Stafford across the Rappahannock River and into downtown Fredericksburg. Thanks to the project, there are no more weight restrictions on the bridge.
The Chatham Bridge, which carries 16,000 cars a day, is named after Chatham Manor, on the banks of the Rappahannock River, near George Washington's childhood home, Ferry Farm. Chatham Manor, built in 1771 by statesman William Fitzhugh, briefly served as Union headquarters during the American Civil War and later as a Union hospital. The estate was transferred to the National Park Service in 1975 and is the headquarters of the Fredericksburg and Spotsylvania National Military Park.
"We are honored to receive this national recognition from our peers for improving the quality of life and strengthening our communities across the Commonwealth," VDOT Commissioner Stephen Brich said in a news release. "The Chatham Bridge Rehabilitation Project not only connects communities with multimodal transportation options, but provides opportunities for people of all ages to safely walk and bike in the beautiful natural areas along the Rappahannock River."